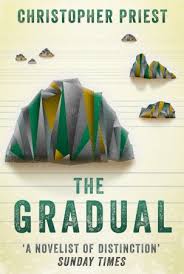 It's weird, the way novels happen.
Chris was actually in the early stages of writing a quite different novel when he broke off to work on a short story commissioned by Conrad Williams for his anthology Dead Letters. The piece of 'misdirected mail' Chris had received as a prompt for his story was a broken 12″ of Bjork's magnificent single 'Hyperballad'. (Conrad, if you were hoping to provoke a 'whaaat???' at this end, you got it.) It didn't take him long to go off at a radical tangent from this 'dead letter' and within less than a fortnight a new novel was being born, the ideas and images stimulated by his initial germ of an idea just too big and too many to be contained within the bounds of a single short story.
Conrad must really have been on to something with Dead Letters, because exactly the same thing happened to me just a month or two later, when my short story – prompted by a weird blurry photograph that looked like something out of a found footage horror movie but that Conrad says actually was found in Hastings, where we were then living – ballooned into The Rift. Chris had already written to Conrad, explaining why he wouldn't be contributing to Dead Letters after all. He had a good excuse, let's face it. The problem for me was that I knew how dodgy it would sound, if I came up with the same one! I did manage to find a solution eventually, by writing a story ('Astray') that span off from The Rift, involving different characters and a different emphasis, but that allowed me to play with the core situation from another angle. I was happy and relieved to be able to deliver it right around around the time Chris was completing the first draft of what came to be The Gradual.
The Gradual is a remarkable novel, and unusual in the fact that it is the first of Chris's to be set entirely within the Dream Archipelago and following one broadly unitary narrative. The key themes of time, memory, war and the creative impulse are all there, but in Alesandro Sussken we have a narrator who is not so much unreliable as has unreliability practised upon him. Sandro is also a native of Glaund, a grey, militarised city on the northern continent for whose inhabitants the islands of the Archipelago are a forbidden destination. We get to share in Sandro's wonder as he discovers that the world as it has been explained to him is merely a mean and closeted part of what is really out there.
A favourite character for me personally is Sandro's brother, Jacj. Taken for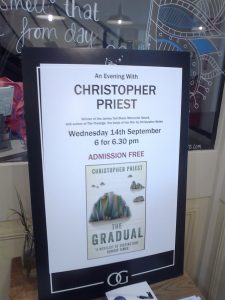 military service while Sandro is still a boy, Jacj is for Sandro a constant and painful reminder of the true nature of the regime that has – until now – controlled his whole outlook. The theme of brotherhood is another leitmotif of Chris's fiction and the story of Jacj and Sandro is particularly touching and strange.
The Gradual is a mysterious book, dreamlike, but with a core of steel, and its almost accidental beginnings make it all the more compelling. It is officially published this Thursday, September 15th, but I'm happy to say that for those who happen to be in the right place at the right time, copies will be available a full twenty-four hours earlier, when Chris launches the book at Waterstones Bath on Wednesday! Chris will be performing a short reading from The Gradual, followed by an interview conducted by Steve Andrews, the manager of Waterstones Bath and a longtime Priest enthusiast. There will then be an audience Q&A and of course the opportunity to purchase The Gradual and get it signed.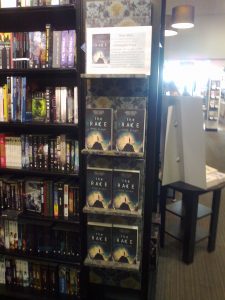 There will also be copies of The Race on sale and I'll be more than happy to sign them. So if you're in the Bath area tomorrow, do please come along and say hello. It should be a wonderful evening and our heartfelt thanks go to Steve Andrews for getting things organised. The event begins at 6.30 but we'll be there a little earlier for coffee, cake and bookchat if anyone feels like joining us!