Last Friday, we had the excitement and privilege of being able to participate in a 'hard hat tour' of Rothesay Pavilion, which is currently undergoing a major programme of redevelopment – read rescue project – prior to its scheduled reopening in July 2019.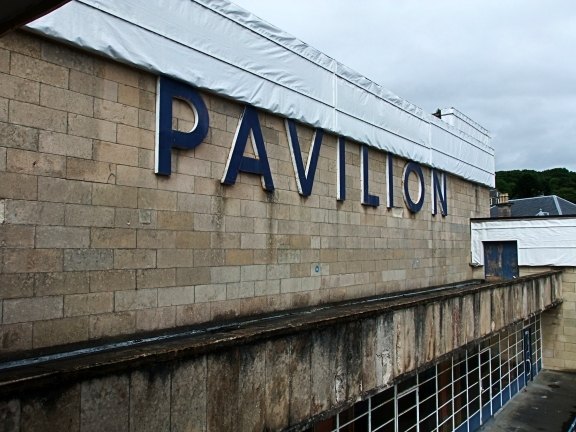 The pavilion was designed in the 1930s by James Andrew Carrick, son of Ayr architect James Carrick, a noted practitioner of Arts and Crafts style. The pavilion opened in 1938, its clean Art Deco lines providing a startling and significant addition to Rothesay's traditionally Victorian seafront architecture.  Carrick's design is thought to have been inspired by the De La Warr Pavilion in Bexhill, which opened in 1935 as one of the very first Modernist buildings in Britain. An art exhibition space, cinema and seafront cafe, the magnificently refurbished De La Warr was a venue we visited often and with great pleasure when we lived in Hastings. When we discovered she had a 'cousin' in Rothesay we were delighted.
Carrick went on to design two more iconic buildings on Scotland's west coast: the Cragburn Pavilion in Gourock and the ice rink in Ayr. Sadly both of these are already lost to us, making Rothesay Pavilion three times more precious and worthy of preservation.
Although the exterior of the building looks rather the worse for wear at present, a sizeable amount of important work has already taken place inside – removing hazardous materials, securing the structure – in preparation for the major second phase of building works that are due to begin in the autumn.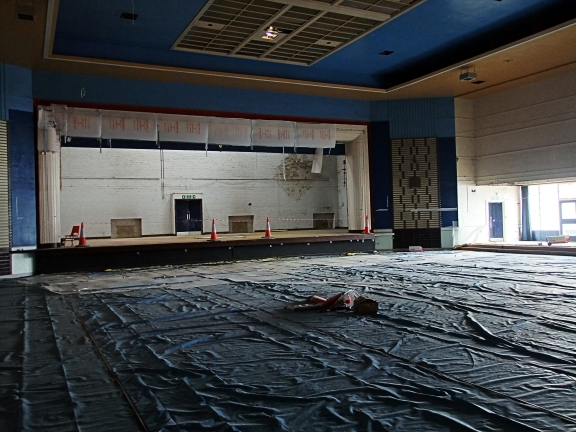 The new Rothesay Pavilion will be a vital community space as well as a major arts and music venue, a youth training facility, an important source of inspiration and revenue for the island, a slice of the town's history reborn. It's a thrilling project and a thrilling prospect, and huge thanks are due to the Rothesay Pavilion registered charity's artistic director and CEO Julia Twomlow and to project manager Peter McDonald for hosting such an instructive and hands-on tour.
You can even see some live footage of our explorations at the Rothesay Pavilion Facebook page!