I'll be in Nottingham for FantasyCon this weekend. The con is taking place at the East Midlands Conference Centre in University Park, and looks like being a very good gig all round. I'll be taking part in two panels, both on the Saturday:
Room: Conference Theatre
3.00pm British Horror Present & Future
Horror fiction and fiction have a rich history in the UK. But where is it currently at and what does the future hold? Our panel of writers and horror-lovers explores the state of play and tell us whose work is exciting (and terrifying) them at the moment.
the market: are there enough horror writers, readers, publishers?
what trends are we seeing in terms of different types of horror?
how much is diversity changing the nature of British horror?
horror as an increasing element of fantasy, crime, SF fiction
Moderator: James Everington
Panellists: Nina Allan, Cate Gardner, Stephen Jones, Alison Littlewood, Adam Nevill, Simon Kurt Unsworth
Room: Suite 1
6.00pm The Short Story: Short-Lived or Part of the Long Game?
Our panel of published short story writers and anthologists considers some of the key challenges of the form, what makes for a memorable short, and the differences between writing short stories compared with novels.
markets for short stories: publications, anthologies, collections, competitions etc. What are they looking for?

what impact has ePublishing had on the longevity of the short?
the business of submitting: persistence, patience and dealing with rejection
the role of short stories in a writer's development & career
Moderator: Allen Ashley
Panellists: Nina Allan, Gary Couzens, Andrew Hook, Laura Mauro, Marie O'Regan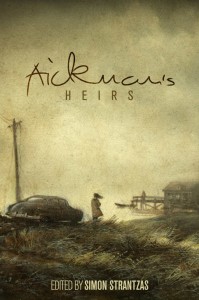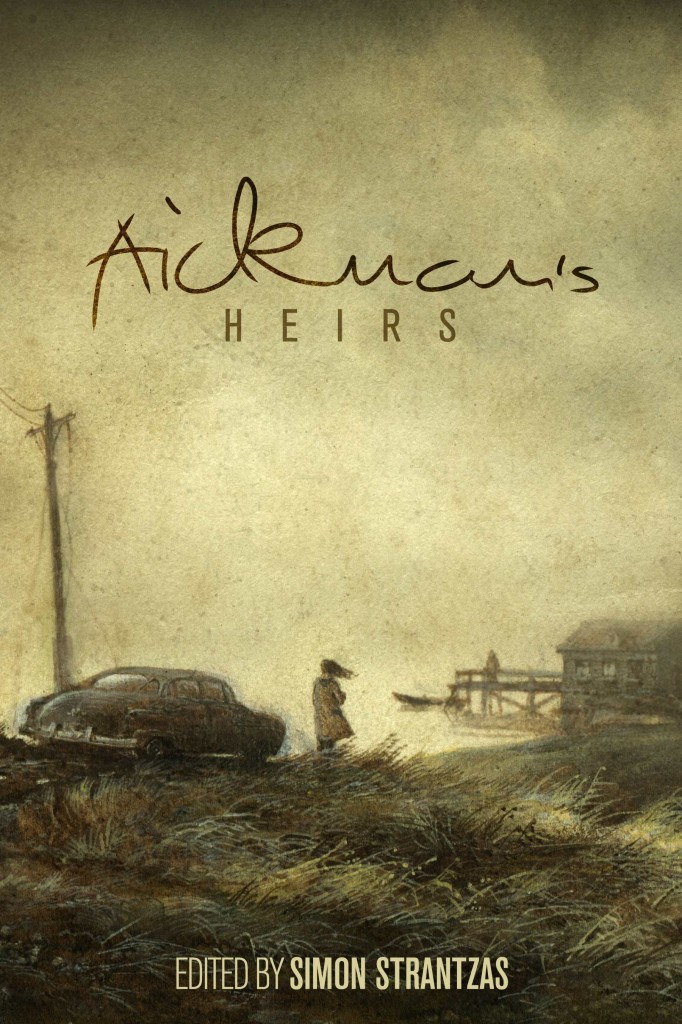 I'm looking forward to both of those! I'll also be signing copies of Aickman's Heirs at the official UK launch for the anthology, which is taking place on the Saturday also at 9pm. Undertow Press will also be launching V. H. Leslie's debut collection Skein and Bone, so make sure you come along and grab a copy – Victoria is a talented writer, and it's fantastic to hear that it won't be long before we get to read her first novel, Bodies of Water, which is out from the equally wonderful Salt Publishing early next year. 
In another piece of exciting book news, FantasyCon also sees the first appearance of a new collection by Joel Lane, Scar City, which is published this month by Eibonvale Press. Scar City is the book Joel was putting together shortly before he died, and assembles twenty-two previously uncollected stories first published in magazines and anthologies in the 1990s, 2000s and 2010s, broadly spanning the length of Joel's career. Scar City was one of the last things Joel and I spoke about by email, so seeing the collection finally coming to print feels very special. The book also contains my essay on Joel's three novels, which I wrote specially and with great pleasure.
If you can't get along to FantasyCon, you can order Scar City direct from the Eibonvale website here. There will also be a London launch, closer to Christmas – details at the Eibonvale blog once the date is confirmed.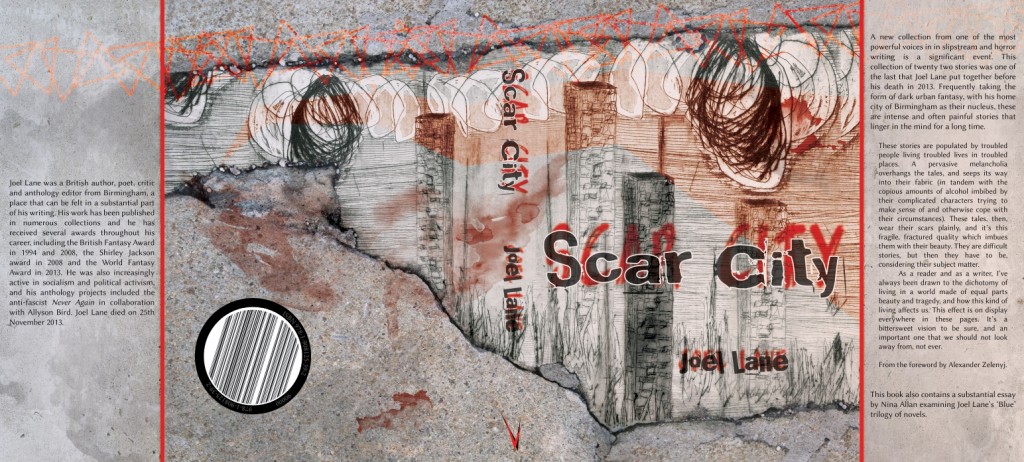 And as if all this wasn't enough for one weekend, I will be staying on in Nottingham to do an event on the Monday evening at Nottingham Contemporary, in which Dave Hutchinson, Farah Mendleson and I will be assembling for Thinking Worlds, discussing 'the alien' and, I suspect, current trends in science fiction generally as part of Nottingham's Popular Culture lecture series. This should be great fun, and what's more, tickets are free! You can book your place here.