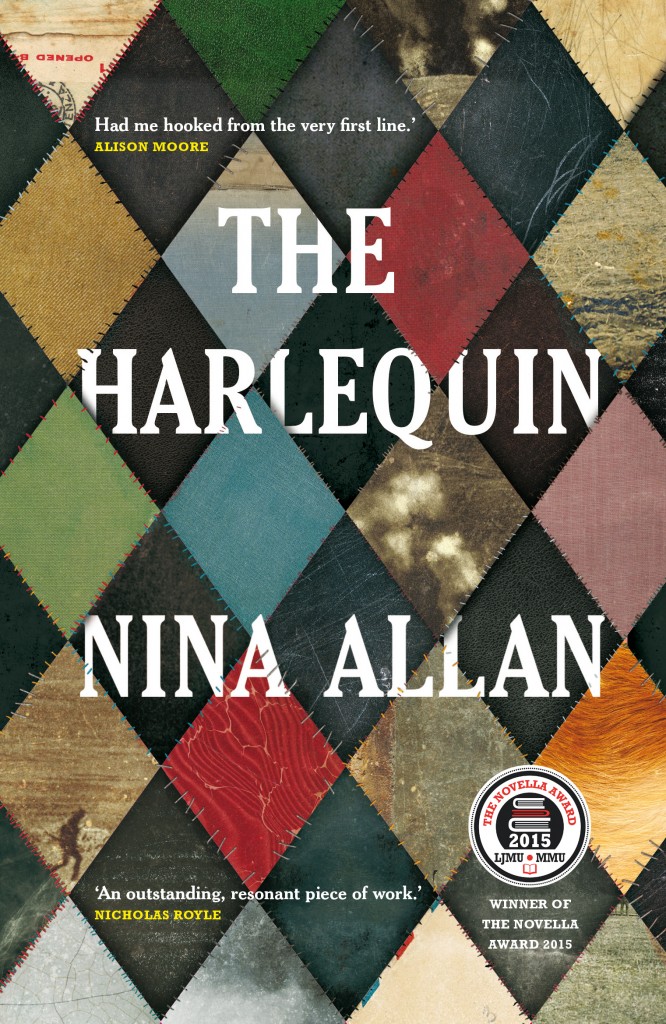 The Harlequin is the winner of The Novella Award 2015. It is published by Sandstone Press.
"The intensity of the descriptions and the strong sense of place reminded me of Iris Murdoch at times. Beautifully written, evocative of a spiritually desolate post-war England, it's both unsettling and irresistibly readable. Only 120 pages, but it punches well above its weight." (The Independent)
The Harlequin had an interesting genesis. When I first started writing my novel The Race, the character of Derek, Christy's brother, had a far bigger role. His alternate persona, Dennis, had a whole section of the book to himself, a narrative episode that, whilst it helped to shed some light on Derek's character and propensity to violence, also revealed him as a dangerous criminal. During the course of writing Dennis's story I came to dislike Derek intensely. I ended up resenting his position at the heart of the novel, and so decided to scale back his role. I've never regretted that decision – but on the other hand, Dennis's story seemed too good, or should I say too terrible to waste. I finished it off in draft so I wouldn't forget it, and then set it aside. It was only after The Race was finished and published that I felt moved to return my attention to Dennis Beaumont, and his nemesis the harlequin.
This is a story about the return of the soldier, the psychological disjuncture that follows any traumatic event, and the difficulties of effecting a return to normal society. It is a story about telling the truth, how difficult the truth can sometimes be to define. It is also a story about men and women, the social changes that were occurring in Britain in the 1920s, the ingrained misogyny of Britain's hierarchies and institutions, the inability of men to deal with women on an equal footing. The long shadow of Arthur Machen's 'The Bowmen' hovers over this book.  Mainly though, The Harlequin is the story of Dennis Beaumont, a man of high ideals who goes badly astray.
You can read a Q&A I took part in about The Novella Award here.