I'm delighted to announce that my brand new story 'A Change of Scene' will be featuring in the anthology Aickman's Heirs, edited by the very talented Simon Strantzas and to be published in the spring by Undertow Press.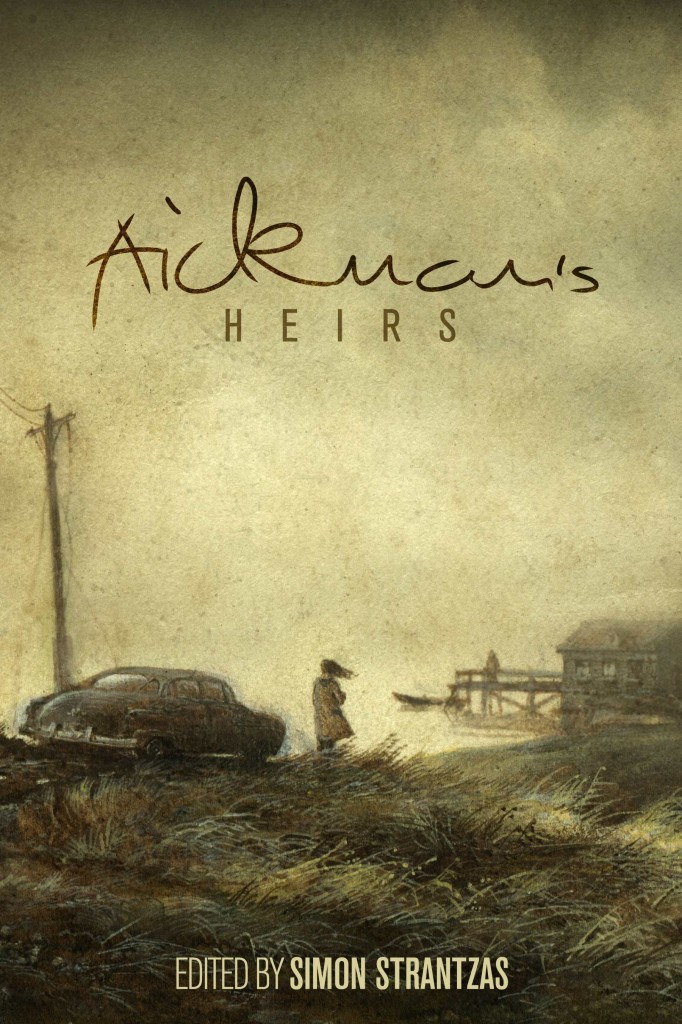 When Simon first emailed me to ask if I'd like to submit a story for an Aickman tribute anthology he was putting together, I was thrilled. I was also a touch nervous – if there's one writer I would mark out as an inspiration in the canon of what you might call 'classic weird', that writer would be Robert Aickman, and his stories are perfect as they are. They need no comment, no postscript – they need only to be read. What could I possibly have to add? I approached with caution.
In the event, 'A Change of Scene' was one of those rare stories that came to me almost complete, more or less as soon as I started to think about what I might write. No story writes itself, and I for one always tend to think that getting the initial idea is the easy part – pinning the bugger down on paper is where the real work lies. Even so, I counted myself lucky this time around as the two main characters seemed to create the story as they went along, simply by talking and interacting with one another. (It turns out there was a lot of buried history to be uncovered.) And there was the added bonus of knowing pretty much from the start how I wanted things (pretty much) to end.  Insofar as any story can be fun to write, this one was – very. I hope readers enjoy it.
I scarcely need add that most of the groundwork had already been done for me, by Aickman himself. As any Aickman fan will immediately see, 'A Change of Scene' is closely inspired by a particular story of Aickman's, a story that is and always will be very close to my heart because it was my first introduction to his work. I hope I've done him proud – and if not that, then I hope at least I've done enough to make him chuckle…
I feel fortunate to be a part of this anthology. The full (and very fine) table of contents for Aickman's Heirs is below:
Nina Allan – "Change of Scene"
Nadia Bulkin – "Seven Minutes in Heaven"
Michael Cisco – "Infestations"
Malcolm Devlin – "Two Brothers"
Brian Evenson – "Seaside Town"
Richard Gavin – "Neithernor"
John Howard – "Least Light, Most Night"
John Langan – "Underground Economy"
Helen Marshall – "Vault of Heaven"
Daniel Mills – "The Lake"
David Nickle – "Camp"
Lynda E. Rucker – "Drying Season"
Lisa Tuttle – "The Book That Finds You"
D.P. Watt – "A Delicate Craft"
Michael Wehunt – "A Discreet Music"