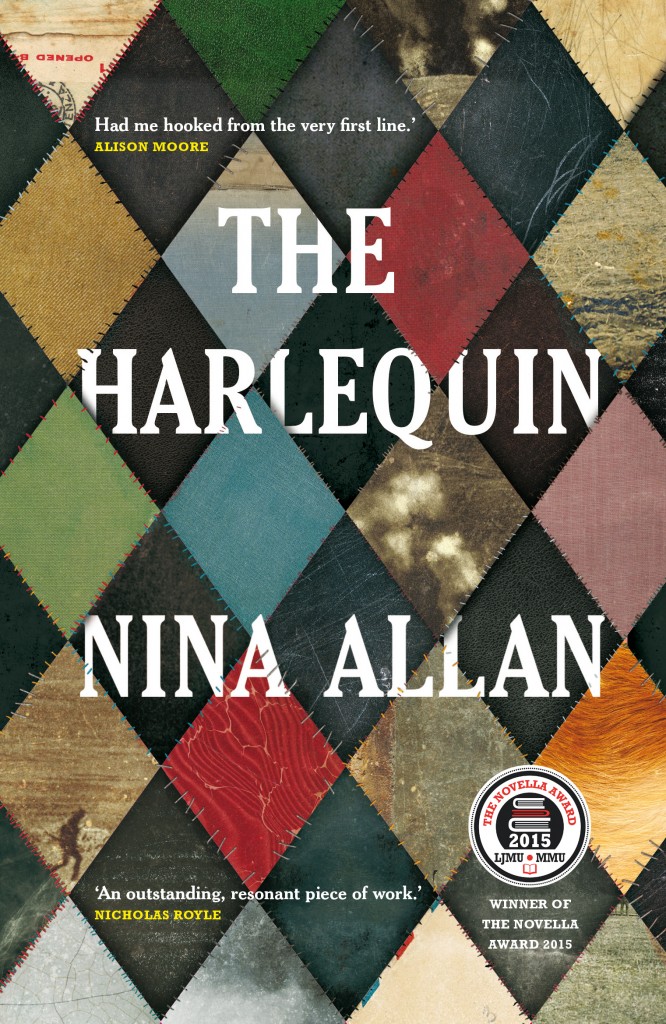 I'm thrilled to announce that my novella The Harlequin has won The Novella Award, the prize competition organised by Manchester Metropolitan and Liverpool John Moores Universities with the specific remit of celebrating and promoting the novella form and which last night celebrated its second birthday. A wonderful evening it was, especially since it offered me an excuse to revisit lovely Liverpool. As a form, the novella is particularly dear to my heart – as evidenced by the fact that I do keep stumbling into writing them – and I would urge any writer who feels the same way to start thinking seriously about entering next year's competition. This year's award was judged by Alison Moore and Nicholas Royle, both writers I admire enormously, which makes their kind words on The Harlequin all the more gobsmacking, frankly.
I'm doubly excited to be able to tell you that The Harlequin is now available in paperback (eBook to follow shortly), published by the wonderful Sandstone Press and with stunning cover design by Jason Anscombe. Huge thanks to Bob and Moira at Sandstone for their helpfulness and attention to detail in bringing this project to fruition so swiftly and with such professionalism – I could not be more delighted with the way the book has turned out. Thanks also to Lucy Ellam, Abigail Inglis and Robert Graham of The Novella Award for organising the competition and for making the event such a pleasant success. Here's hoping that next year's award in Manchester goes every bit as smoothly and helps to keep building the profile of the novella as a literary form.
You can read a short Q&A I did about The Novella Award and The Harlequin here.