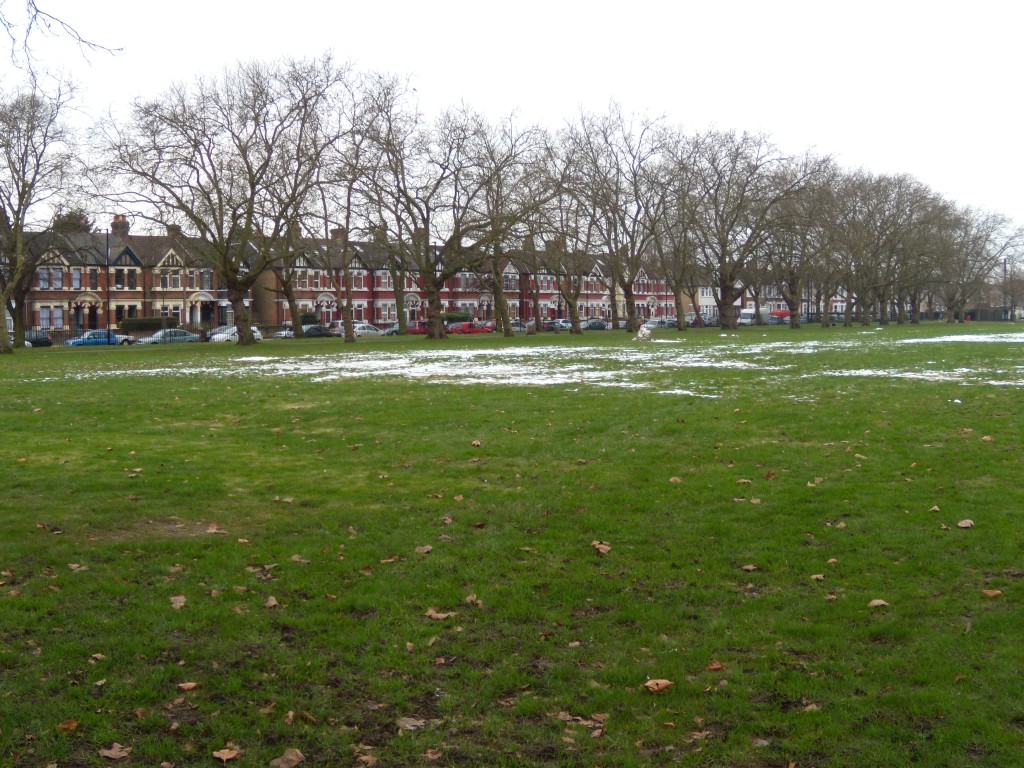 And The Who Shop, Barking Road, E6 – how many times a year do you find yourself walking randomly down the road, only to come face to face with a window full of Daleks?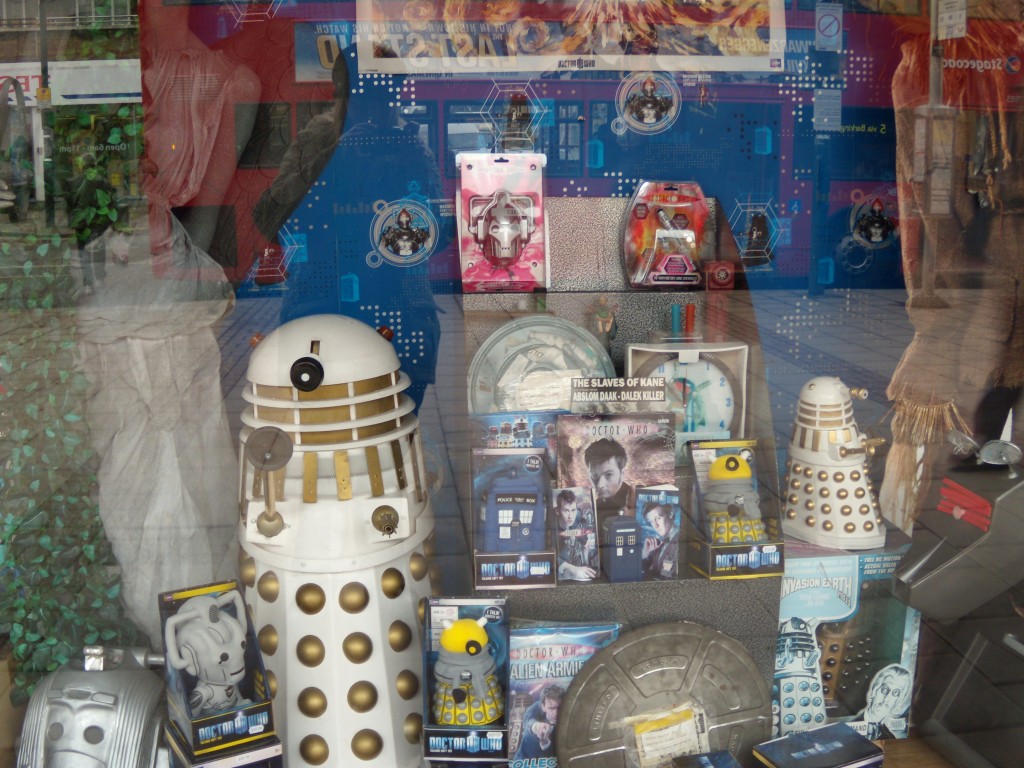 We're both working hard at the moment. Chris has completely recast the beginning of his new novel, I've been working on a substantial rewrite of What Happened to Maree. Over Christmas I began feeling increasingly dissatisfied with some aspects of the novel, and a week or so into January I made the decision to do a complete third draft. As well as all the usual benefits of redrafting, my aim is to restructure the novel, freeing up the flow of the narrative and removing some redundant material.
It was a big decision, but I'm glad I've made it. I'm now just over 50,000 words in, and already I'm feeling a great deal happier with things. The novel now feels less like four big chapters and more like one coherent entity. It's an interesting process – the more familiar you become with your material the better you understand what you are trying to say. As I've explained to people many times, I used to hate the whole idea of intensive redrafting – now it feels like an essential part of the process, and one I cannot imagine not adhering to.
I hope to have the rewrite finished in a month or so.
I have ideas for two new stories I definitely want to write, but they will have to wait until Maree is done and dusted.
Still thinking about those recent awards shortlists, I am intrigued by how different they are. A lot of this is due I think to the fact that the BSFA list is very much a science fiction only shortlist, whereas the Kitschies shortlist is much broader and consequently it's more exciting. It could almost be a Clarke shortlist – and a quality one at that. Like the Clarke, the Kitschies is a juried award, but its remit – 'to reward the most progressive, intelligent and entertaining works that contain elements of the speculative or fantastic' – is just that bit wider, thus cutting out the need for that whole 'but is it truly SF?' thing that in my view at least can so often be entirely beside the point.
On the whole, I'd say it's a good thing that the four main UK genre awards (BSFAs, BFAs, Kitschies and Clarkes) are so different in character, if only for the simple reason that they tend to shine the spotlight on different works. It's certainly going to be interesting to watch the discussion unfold around the Clarkes this year – roll on that list of nominations!
One work I'll definitely be nominating when the BFA noms open is John Ajvide Lindqvist's collection Let the Old Dreams Die, which I am reading at the moment. I've seen Let the Right One In three times, one of those occasions being the UK premiere, but this is my first encounter with on-the-page Lindqvist and I am impressed. These are odd stories, original stories, intimate and alienating at the same time, and once again they are proof that there are plenty of things you can still do with horror. I love Linqvist's style, which is relaxed, quietly poetical, vernacular. Good stuff – makes me jealous, I would hope productively so.