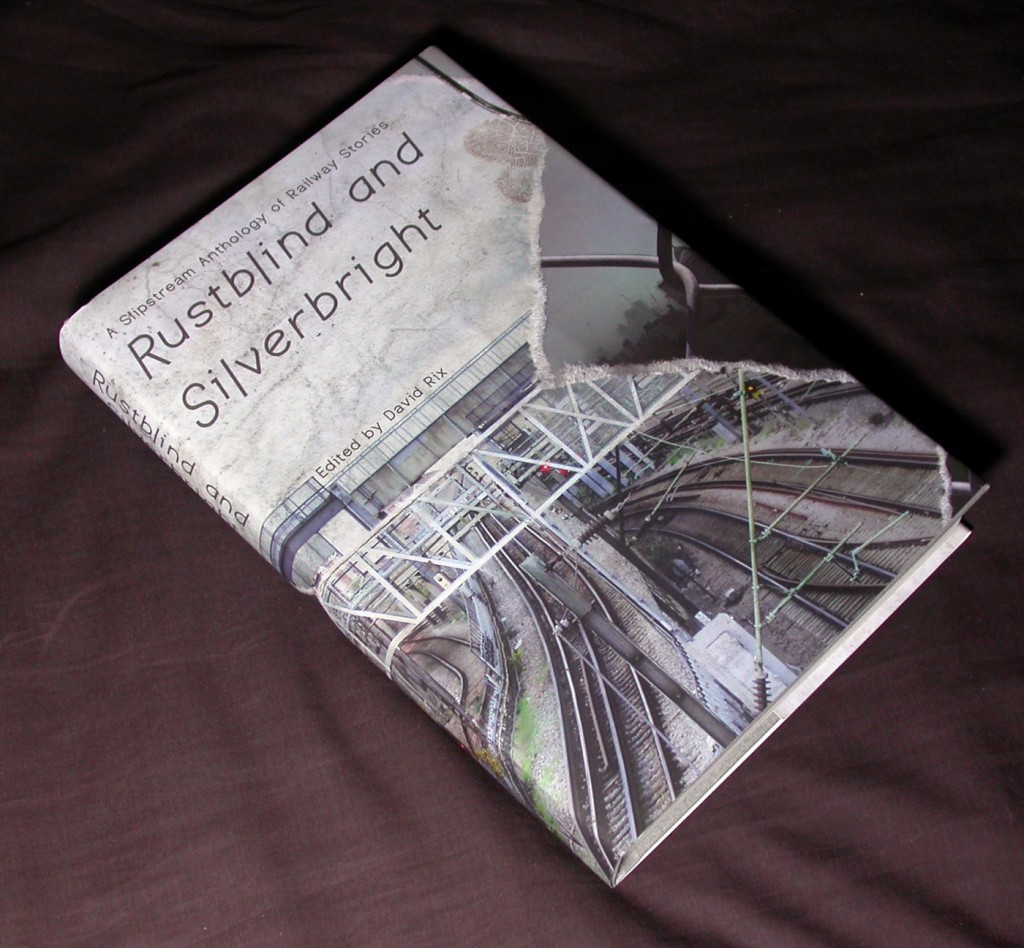 Rustblind and Silverbright is here! Every good book deserves a proper send-off, and I'm delighted to announce that Rustblind will be launched upon the world with all due ceremony – not to mention generous amounts of alcohol – at 7pm this coming Thursday, July 4th, from the excellent Review bookshop at 131 Bellenden Road SE15. That's just 5 minutes' walk from Peckham Rye station – head down Bellenden Road to the junction with Choumert Road. The bookshop is opposite The Victoria pub – you can't miss it. Review is a wonderful independent and independently-minded bookshop, situated in a beautiful, tree-lined South London street (and any of you North Londoners out there about to protest that there is no such thing, just come along and see for yourselves!) with a designated events space and a selection of great cafes and pubs in the immediate vicinity. In short, it's the perfect venue and we're delighted that Review is hosting us.
Rustblind and Silverbright is David Rix of Eibonvale's first solo editing project, and if this auspicious start is the way he means to go on, then the world of horror and slipstream is in for some fine treats in future, that's for sure. I've had a sneak preview via the proof pdf, and I can tell you that the selection of stories on offer is really rather special. Clearly David is not the only one who keeps the subject of trains close to his heart, because the contributors to this railway-themed anthology flaunt their affection, fascination and obsession with the railways in every word they write. There have been railway anthologies before of course, but I seriously believe there's never been anything quite like this one. Rix's attention to detail in the original cover art, formatting and interior layout is the icing on the cake.
And that's not all! This 'evening of the uncanny' will also see the official London launch of Quentin Crisp's Defeated Dogs (Eibonvale Press), P. F Jeffery's Jane (Chomu Press) together with two new titles from PS Publishing, Rosanne Rabinowitz's captivating Machen-themed novella Helen's Story, and my own story cycle Stardust. In celebration of the launch, PS are currently offering a special deal on joint purchases of Helen's Story and Stardust, so those who aren't able to get to the event won't miss out.
The evening will feature a series of readings by authors, who will be happy to answer your questions and of course sign your books! Please do come along and say hello, have a glass of wine with us and get involved in all things uncanny. We'll look forward to seeing you on the night.
You can read more about the event at the Review's events diary here.