I'm thrilled to announce that The Silver Wind is coming to Spain!
The Spanish title will be Maquinas del Tiempo and the translation, underway as we speak, is by Carmen Torres and Laura Naranjo. The publisher is Nevsky Prospects, a small team of independent booklovers who are demonstrably passionate about weird fiction and committed to bringing new and international voices to a Spanish audience. One of their most recent publications is Karin Tidbeck's brilliant debut collection Jagannath, which gives you an immediate indication of what an exciting vision these people have. Their books are also things of great beauty.  I'm delighted and excited that Maquinas del Tiempo will have such gifted and caring custodians on Spanish soil.
The book will feature an introduction by the writer and weird fiction devotee Sofia Rhei, who brought The Silver Wind to the attention of Marian and James at Nevsky in the first instance. The gorgeous cover design by Eva Ramon (who also designed the cover for Jagannath) has just been unveiled, and I for one couldn't be happier with it.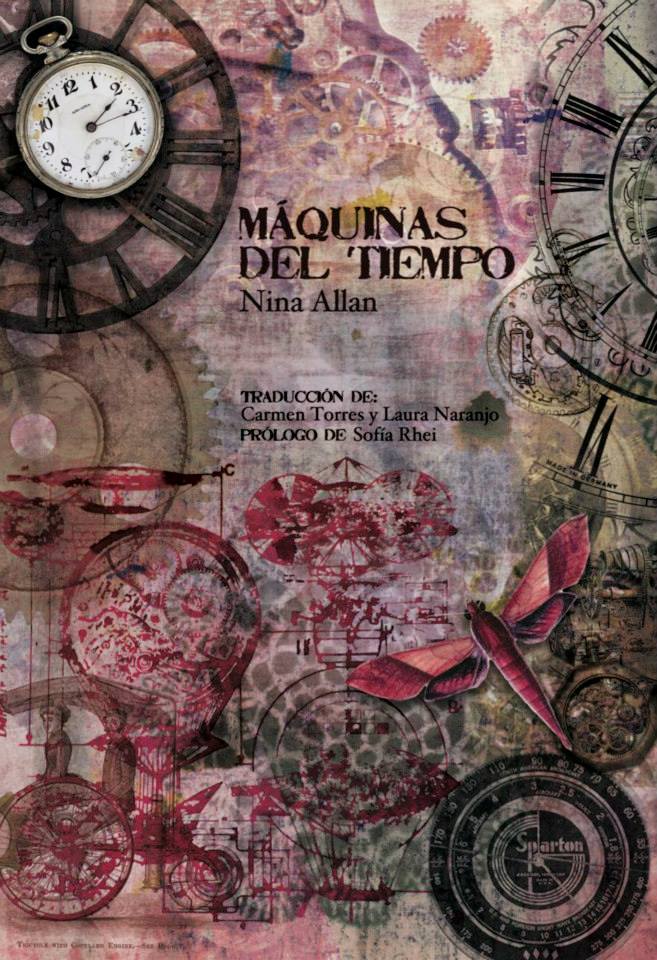 Maquinas del Tiempo is due for release later this year. Watch this space for further details.