The oak tree that stands at the centre of our village is more than four hundred years old. It is a magnificent tree. Standing beside it gives you the most extraordinary feeling of being just the very latest point in an ongoing time continuum. I've read that the village oak was mentioned in certain accounts of the English Civil War. The tree is a living story, a powerful organic presence a single human being at a single moment in time can only dimly grasp the meaning of.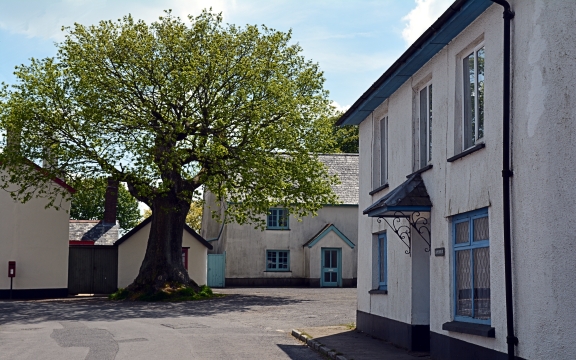 I lived in Exeter for the better part of twenty years. Throughout that period I worked as a music buyer for an independent chain of record stores, and three or four times each year I would take the Tarka Line train up to Barnstaple to do a stock check at the North Devon branch. I would always gaze out at the stations towards the middle of the route – Morchard Road, Eggesford, King's Nympton – and think how wonderful it would be to leave the train at one of them, to step out into that landscape of forests and fields and farming hamlets and have somewhere to go.
Travelling home from Exeter after lunch with a friend, this is now exactly what I do. One of the profoundest and most fortuitous instances of deja vu I have ever experienced.
And this is where I go running:
It is remarkable, how swiftly and how entirely we have adapted.