"Will you come after me if I don't come back? If you can?"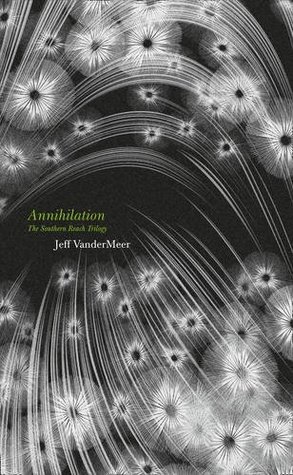 Reading Jeff VanderMeer's new novel Annihilation this weekend, what struck me most forcibly was how old it felt as a text, how ingrained within the New Weird mythos, how well established. Like the gargantuan pile of abandoned journals discovered by the novel's narrator (of which the book in your hands must necessarily be one), subjective experience insists it is other than logic dictates.
More than a couple of reviewers liken Annihilation to Arkady and Boris Strugatsky's Roadside Picnic. And while it is true that VanderMeer's novel, in its account of an expedition into a mysterious and evidentially dangerous altered territory, Area X, would appear to owe at least some debt of inspiration to that seminal work, it is also something quite different, something other.
Annihilation doesn't really remind me of M. John Harrison's Nova Swing either – and that novel uses a quote from the Strugatskys as its epigraph. A narrative that takes place entirely from within Area X – Roadside Picnic without the wider world, Nova Swing without Saudade, without the spaceport – lends Annihilation a particular claustrophobia that makes the experience of reading it – this found text – entirely unique. The novel is rare generically as well – science fiction that is properly horror and vice versa. Lovecraft fans should adore this – but if you prefer your SFF to be grounded in a scientifically arguable reality you will (just stick with it) be seduced by it too. What you think you're reading at the start, you turn out not to be. Whilst all the initial stages of this novel's journey had me thinking of Mark Z. Danielewski's House of Leaves, by the end my head was full of Stanislaw Lem's Solaris.
This is a flawlessly written book. The prose is spare yet dense, allusive yet cogent, immersive yet objective. The descriptive passages are magnetic, without ever being overwritten. Perhaps the best summation of these seeming contradictions is to say that Annihilation will answer all your questions about itself, yet will nonetheless remain elusive, powerfully mysterious, and open-ended. In short, this is the very best kind of novel, the kind that eschews intrusive writerly mannerisms and promptings in favour of letting the reader get stuck into forming their own opinions from the very first page.
As a lifelong horror fan, I'm always on the defensive when it comes to what I tend to think of as Hollywoodisms. So there's a team of explorers who volunteer to form a twelfth expedition into an ominously named patch of territory where the previous eleven expeditions have all gone AWOL in one (bad) way or another? The shadowy organisation that sent them in has forbidden them to use either each other's first names or functioning digital technology? "Yeah right," my Scream-self muttered. "Why would they do that?"
I soon found out why they did that. And it made sense. This is what I mean when I say that Annihilation feels established. This novel is so original and strange it feels as if several generations of horror writers have drawn their inspiration from it, rather than the other way around.
It defies logic, but it is so. Annihilation is a superior achievement, and although it works perfectly well as a standalone novel, I can't wait to get my hands on the second and third instalments of the trilogy.