I'm particularly excited to announce that the French edition of The Silver Wind, Complications, has been shortlisted for France's best known award for speculative fiction, the Grand Prix de L'Imaginaire.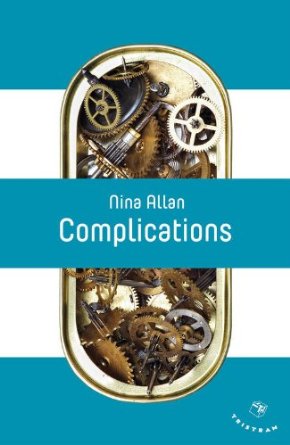 The GPI has been running since 1974, and introduced categories for works in translation in the 1990s. There have been some illustrious winners over the years. You might call the GPI the 'French Clarke' – except the GPI goes a mite further than the Clarke Award in offering award categories for Best Short Fiction and Best YA along with the Best Novel category. The GPI also honours manga, graphic novels and essays.
The short fiction category is open to both individual stories and whole collections. I'm thrilled to see Complications shortlisted alongside works by Ken Liu, Al Reynolds and Ian McDonald among others.
My amazing translator, Bernard Sigaud, is also shortlisted for his work on Complications for the Prix Jacques Chambon, the category of the GPI specifically dedicated to highlighting the work of translators. I'm delighted for him, and also for my publishers, Sylvie Martigny and Jean-Hubert Gailliot at Editions Tristram, who have put so much passion, energy and expertise into bringing Complications to a wider audience.
You can see details of all the GPI shortlists at the award's official website here.