I'm very proud and somewhat bemused to report that my novel The Race has today been shortlisted for the BSFA Award and the Kitschies (Red Tentacle).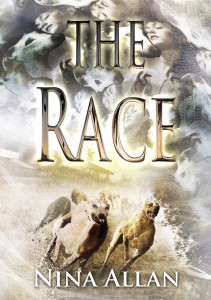 This leaves me in an odd position. Regular readers of this blog will know that there are few things I enjoy more than a good discussion/argument over an awards shortlist, only that would be weird now, so that's a pleasure I'll be leaving to others this year, for these awards anyway. I would just mention that I've read the majority of titles on both shortlists, and could not hope to be in finer company.
I can't slink back behind my desk without mentioning that I am also part of the roundtable of writers and critics shortlisted for the BSFA Award in the non-fiction category for the Strange Horizons Symposium on the State of British SF and Fantasy, published this summer in the run-up to LonCon. It was a pleasure and a privilege to be a part of this project, which provides a lasting snapshot of our genre in 2015 as well as some fantastic essays by wonderful people. I'd urge anyone with even a passing interest in British science fiction to get stuck into this at once, if you haven't already.
In the meantime, you can find the full shortlists for the Kitschies here, and for the BSFA Awards here.