"I have a myth of writing in the back of my mind. A myth that is a residue of modern concepts of art, of art being the goal for itself, l'art pour l'art, so to speak. And publishing, it makes you deal with issues of the conversation you want to take part in and the identity of the people you are conversing with. The image of your readers. The myth has to do with being young and feeling free and having no expectations from the outside pressing you or influencing you in any way. There are two aspects to the external pressure I feel, pressure that I fear is starting to leak, or slither into my work, a space in which I wish to be completely independent: the first is the reactions of the readers. They enjoy certain parts of your work and other parts they find hard or they're indifferent to them. The temptation to develop the likable parts of writing and to avoid the others is constantly growing as you publish more and more. It verges sometimes on frustration, because you can get confused as to what you really need to write."
The above from Shimon Adaf, just a small part of his conversation with Lavie Tidhar on science fiction, the Israeli fantastic, and the practice of writing in this week's Strange Horizons. This piece is so exciting: forthright, radical, utterly inspirational, and there are dozens of extracts I might just as easily have quoted. To anyone feeling the need of a writerly shot in the arm, a reminder of what writing is for, what writing can do, and why it's always worth holding out for one's artistic ideals I recommend it most strongly.
I felt privileged to read it, to be honest.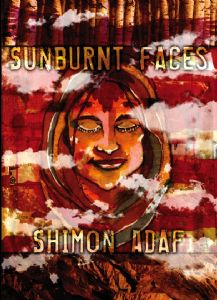 Shimon's novel Sunburnt Faces is being launched by PS Publishing at the World Fantasy Convention on Friday, and I'm greatly looking forward to buying a copy. I shall also be picking up Lavie's new novel The Violent Century.
Brighton looks like it's going to be fun…