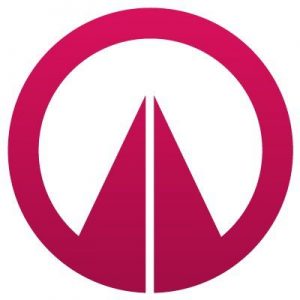 We had some exciting news yesterday from Clarke Award director Tom Hunter, who unveiled the official timeline for this year's award:
"Key dates for the Clarke Award 2017: Submission List: 14 Feb, Shortlist: 3 May, Winner: 27 Jul + Sir Arthur's Birthday: 16 Dec."
Not long to go then before we know for sure which books are in contention! Tying in closely with that announcement, I'm thrilled to bring you a bit of news of my own, something I've had simmering away on the back burner for some months and can now make public: this year, a group of writers, critics, readers and Clarke-watchers have come together to form a shadow jury. We will be following the Clarke Award right from the beginning, selecting our ideal shortlists from the submissions, reading and reviewing those books and picking our own winners. Then, when the official shortlist is announced on May 3rd, we'll be reading and reviewing those books, too, before having our own virtual judgely huddle and selecting the shadow winner of the Clarke Award, to be announced, in the honourable tradition of most shadow juries, the day before the unveiling of the official winner.
To say I'm excited about this project would be putting it mildly. To survive and thrive, every branch of literature needs a robust, engaged and diverse critical hinterland. I've been concerned for some years that the discussion around science fiction literature in general and the Clarke Award in particular has not been as robust or as challenging as it might be, and it was with this in mind that the idea of setting up a shadow jury first came to me. The idea is not to 'challenge' the official jury in any way, but to bring more to the party: more readers, more critics, more books, more discussion. And the beauty of a shadow jury is that everything can be out in the open. Over the following weeks and months, you'll be able to read along with us, find out which books we love and which we're not so wild about – and more to the point, why. I'd bet there isn't a single Clarke-watcher out there who hasn't at some point found themselves completely at a loss over some jury decision or other. When it comes to the shadow jury, our whole process will be transparent. Argue back if you like – engaged discussion is an activity we'll be actively encouraging.
We have some wonderful people making up our shadow Clarke jury in its inaugural year  – writers and critics who have already given substantial amounts of time, attention and enthusiasm in helping to get this project off the ground. I'm proud to introduce to you the band of soothsayers, poets and reprobates who, in addition to myself, constitute the members of our shadow jury:
MEGAN A.M has always loved reading science fiction, and started her blog with the aim of discovering and writing about more of the science fiction she loved. She began following the Clarke Award several years ago, and blogged the whole of the shortlist for the first time in 2016. She blogs at From Couch to Moon.
VAJRA CHANDRASEKERA is a writer of speculative fiction from Columbo, Sri Lanka. His short fiction has been published in a wide variety of venues including Lightspeed, Lackington's, Nightmare Magazine and the Apex Book of World SF. He is a fiction editor and reviewer for Strange Horizons and posts essays on aspects of science fiction and genre at his personal blog.
DAVID HEBBLETHWAITE has been following science fiction and writing about books for many years. He has twice served on the shadow jury for the Independent Foreign Fiction Prize, and his reviews and commentary have appeared in both print venues and online spaces, including Strange Horizons, The Bookseller, Fiction Uncovered, and Vector. His much admired personal blog is David's Book World.
VICTORIA HOYLE is a PhD student and archivist at York City Archive. She reads widely across all genres and likes to record her ideas and impressions at Eve's Alexandria. She has published reviews at various venues, including Strange Horizons, and has a sparkly new Booktube channel here.
NICK HUBBLE is reader in English Literature at Brunel University, London. He has written extensively on speculative fiction across a variety of venues and has been following the Clarke Award for fifteen years.
PAUL KINCAID is a writer and critic and previous winner of the BSFA Award (non-fiction). A stalwart of the British science fiction community, Paul was a founding member of the committee that set up the Clarke Award, as well as serving as award chairman from 1996 – 2006. His essays on science fiction are collected in the volumes What it is We Do When We Read Science Fiction (2008), and Call and Response (2014). His monograph on the fiction of Iain Banks will shortly be published by Illinois University Press as part of their Modern Masters of SF series. He blogs at Through the Dark Labyrinth.
MAUREEN KINCAID SPELLER is a writer and critic and lecturer in science fiction literature. She is reviews editor for Strange Horizons, and was a judge for the Clarke Award in 1993 and 1994. Her series of blog essays on the 2012 Clarke and BSFA Awards, The Shortlist Project, attracted wide notice and was nominated for the BSFA Award. She blogs at Paper Knife.
JONATHAN McCALMONT is a freelance writer, critic and film scout. His reviews of films, books, comics and games have been published across a wide variety of print and online venues. He writes a bi-monthly column for Interzone magazine, Future Interrupted, and blogs at Ruthless Culture.
Many of them are seasoned Clarke-watchers, others are newer to the game, but all are purveyors of excellent and incisive criticism, each with their own particular approach to science fiction, their own personal history within and in relation to the genre. It's fantastic to have such talent on board, and I for one can't wait to hear what they have to say about this year's submissions.
Last, but by no means least, I want to offer my heartfelt thanks to Helen Marshall and her team at Anglia Ruskin University, who have offered us their brand new Centre for Science Fiction and Fantasy website as the 'hub' for the project. Although most jury members will be posting material at their own blogs, websites and on social media, the ARU SFF Centre will be your one-stop shop for all things shadow-Clarke-related – you can read it there first. ARU are also planning to hold student discussion groups around the Clarke Award throughout the award's season, making more readers and critics aware of the award and bringing more commentary and contribution to the table. Which is all fantastic news.
If you head over to the ARU website now, you'll find the first shadow Clarke posts have already gone live:
ANNOUNCING THE SHADOW CLARKE 2017: a note from the Centre by Helen Marshall
ANNOUNCING THE SHADOW CLARKE 2017: an introduction and a manifesto by Nina Allan
INTRODUCTION from The Arthur C. Clarke Award: a critical anthology by Paul Kincaid
You can follow the Centre for SFF on Twitter at @csffanglia, and if you want to talk about the project on social media please feel welcome to use the hashtag #shadowclarke.
May the games commence!