Today is the official book birthday of Complications, the French edition of The Silver Wind, published by Editions Tristram.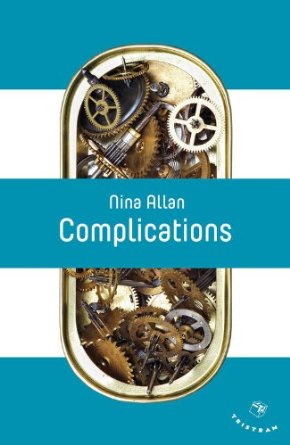 Some of the reviews are already in, and they ain't too shabby…
Nina Allan ne signe en rien un livre triste, mais un texte teinté du réenchantement du quotidien par une forme de magie. Cette force qui nous maintient en vie en nous rendant réceptif à la beauté des apparitions et des signes: l'amour, toujours. (VOGUE)
Raymond Queneau disait qu'«onpeut faire rimer des personages et des situations, comme on fait rimer des mots». Là reside l'étrange poésie émanant du recueil de Nina Allan, dans cette alchimie qui exerce un effet magnétique, tantôt effrayant, tantôt apaisant, sur le lecteur. Entreitérations et variations, ses nouvelles serépondent, en effet, à la manière d'une chambre d'écho et forment des rouages aussi indissociables que les différents éléments composant un mécanisme horloger. (LE MONDE)
Complications n'est pas un livre que l'on pitche mais un texte qui donne à penser, questionne, interroge ; l'oeuvre d'un cerveau complexe et virtuose. (LES INROCKUPTIBLES)
To be spoken of in the same breath as Queneau? Woo, I say. Woo.