Yes – it's time. With Christmas and New Year come the first intimations of the rapidly approaching 2016 awards season. First out of the starting gates are the BSFA Awards. Under the new and somewhat arcane awards rules, those eligible to nominate must now do so twice: once for the selection of the longlists (which as I understand it will consist of ALL eligible nominations received in this first round) and then again for the selection of the shortlists. BSFA members and members of the 2015 Eastercon must get their first round of nominations in by December 31st in order for them to count in the second round. So get nominating. The rules and online nominations form can be found here. Alternatively, you can email your full list of nominations to the awards administrator at awards@bsfa.co.uk
Remember, nominations are restricted to four works per category, which can call for some difficult choices. I've not completely made up my mind yet which will make my final cut, but as has become traditional at this time of year, I'd like to mention some of those works of science fiction, fantasy and horror which have particularly caught my attention.
In the novel category, three works stand out: Alexis Wright's The Swan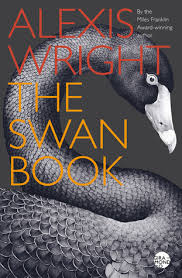 Book, Sarah Taylor's The Shore and Laura Van Den Berg's Find Me. All three could be called post-apocalypse novels, but I'm coming more and more to dislike such easy categorisations and in any case, the three books are all very different. What these three novels do have in common, sadly, is critical neglect. While The Shore did make the longlist for the Women's Prize for Fiction and the shortlist of the Guardian First Book Award, it seems barely to have been discussed in SFF circles. Similarly with The Swan Book, which was shortlisted for both the Stella and the Miles Franklin Awards in Wright's native Australia, but – this excellent review by Octavia Cade at Strange Horizons aside – has been more or less bypassed by critics with an interest in SFF. Laura Van Den Berg has rightly received a great deal of praise for Find Me in the US mainstream book press. Why the British release seems to have been absent from just about everyone's radar is anyone's guess, but whatever the reason, it's a serious oversight. These three books offer so much to the reader, not simply in terms of what they wish to tell us about the dangers of climate change, the breakdown of society under unchecked capitalism and the iniquities it perpetrates, but in terms of how their stories are told. The fractured narratives of The Shore, the extraordinary language of The Swan Book, the blurring of realities in Find Me – anyone in doubt over the literary value of speculative fiction would be hard pressed to find three more complex, absorbing, beautiful and passionately executed novels from the whole of what gets called the mainstream, all year.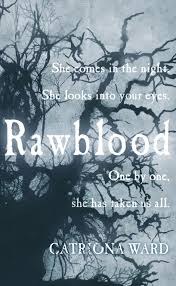 On the horror side, of course I'm going to name Catriona Ward's Rawblood as my Book of the Year. I also need to mention J. M. McDermott's Straggletaggle. I think this was actually a 2014 release, but blink and you'd have missed it, and so far as I can recall I don't think either the eBook or the physical editions were actually available in the UK until 2015 in any case. Straggletaggle is a wild, weird and genuinely terrifying deconstruction of the steampunk idiom. Quite brilliant, and quite unlike anything else you'll have read this year. Once again, the lack of critical commentary is really quite staggering. It genuinely upsets me, the paucity of attention McDermott is given. As one of the most original voices currently working in SFF his name should be everywhere.  His works are spare, acerbic and mystifying, sometimes difficult but always rewarding. I'm intending to make a deeper study of his work at some point (time, time) but in the meantime, I would thoroughly recommend Straggletaggle as a starting point. Please read it.
Honourable mentions must go to Oliver Langmead's bold and really rather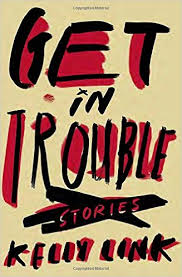 wonderful Dark Star, a science fiction novel written entirely in iambic pentameters. We have seen speculative fiction embrace epic poetry before now – most notably in Anne Carson's sublime Red Doc> and Sam Barlow's gripping LA werewolf noir Sharp Teeth (read them now if you haven't already!) – but Langmead takes to the form admirably and there is a real strength of line in his composition. Sarah Hall's The Wolf Border offers only the tiniest excuse to be called SF, but fans of The Carhullan Army will find plenty of reminder of that novel in Hall's treatment of landscape and illumination of the inner lives of characters. I loved this book, which would vie with Joyce Carol Oates's Carthage as my Book of the Year Across All Genres. China Mieville's collection Three Moments of an Explosion seems to signal a new direction for Mieville. There are occasional flashes of ur-Mieville excess, of course (tentacles!) but on the whole the explosions these collected pieces generate are more tautly controlled. more contemplative, if that's the right word for a collection that still does contain excavated alien antecedents, lake demons, arcane playing cards that force you into playing forfeits with Elder Gods or whoever. I loved the mix-up of fictions and metafictions. Mieville has a new novella out in February which I'm looking forward to but from a critical standpoint I'm especially interested to see where his next full-length novel might take him. Still on the subject of collections, it's not every year we have a new book by Kelly Link to delight us, so the publication of Link's fourth collection, Get in Trouble, was a particular treat. I'd read a couple of the stories before in various online venues, but several were completely new to me and all, as with everything by Link, will deepen and strengthen in the rereading.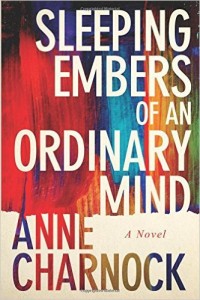 Late Arrivals at the BSFA Ball? Two I'm reading at the moment, both British, both second novels, both immensely promising and both might well make it to my final BSFA nominations slate. The first is Anne Charnock's Sleeping Embers of an Ordinary Mind, which presents us with three interlinked stories across three different time periods: past, present and future. Art, history and future society form the primary subject matter and I'm loving this novel every bit as much as I enjoyed Charnock's debut, A Calculated Life, which I read earlier this year. Secondly we have Matthew de Abaitua's long-awaited return with If Then, which if it stays as good all the way to the end as it is in its first third, will be one of my top tips to take next year's Clarke Award.
New stuff to watch for 2016? It's way early yet, but just to mention a couple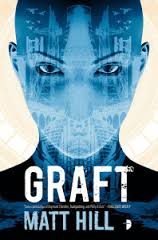 of books I've had the pleasure and the luck to read in manuscript form and that will be coming out next year. First up, Matt Hill's second novel Graft will be out from Angry Robot in February. Anyone who's read Hill's debut The Folded Man – and if not, why not? – will instantly know where they are as Hill's mean and broken future Manchester is pretty inimitable. You'll meet some amazing characters navigating some profoundly dangerous situations in an environment of true weirdness that has a touch of the William Gibsons about it whilst at the same time presenting a science fiction that's very personal, very British. In a word, it's fantastic. Zachary Jernigan's new short story collection – so new its title hasn't been announced yet – should be out in the spring from Ragnarok Publications. Some of the stories take place in the world of Jeroun – see Jernigan's tough-minded and exquisitely wrought novels No Return and Shower of Stones – some have a more recognisably realworld setting. All are pretty extraordinary. I found the collection stunning, to be honest – I gave it a 10/10 on my private score-ometer (whatever that is) – and I hope it wins many awards. I could say the same of Aliya Whiteley's upcoming novella from Unsung Stories, The Arrival of Missives. This is so beautifully executed it made me cry. All those who read and loved The Beauty, brace yourselves, because Missives is just as good, if not better. All those evil people who haven't read The Beauty yet, why not atone for this grave mistake by pre-ordering The Arrival of Missives right away??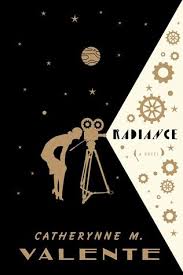 Two spring releases that I've not read yet but am particularly excited about are Catherynne M. Valente's Radiance, a novel based around the world and the characters we first met in her story 'The Radiant Car thy Sparrows Drew' which I loved, and which most recently appeared in the Mammoth Book of SF Stories by Women. It's a feast of metafiction, found documents and embedded texts, by all accounts, and I can't wait to get my hands on it.  My second pre-order for 2016 is Claire Vaye Watkins's first novel Gold Fame Citrus. Watkins's debut, the short fiction collection Battleborn, was one of my favourite books of 2012 and I'm hoping this new work – a near-future science fiction set amongst the same landscapes as Battleborn – will be something equally special.
Back soon for Part Two – in which I'll talk about the short fiction and non-fiction which most stood out for me in 2015.